My Top 5 Favorite BookTubers
Hey, bookworms! I decided it would be fun to share my appreciation for my 5 favorite BookTubers in today's blog post. I'm going to be talking about how long ago I came across their channels, what types of videos they typically upload, and highlighting my favorite things about them and their videos! I also want to disclaim that there's no particular order to this list. At the same time, I do think some of these are favored over others, I don't want to discourage you from checking out any of these lovely women because all their videos are incredible and super helpful if you're looking for new books to read! Let's get started!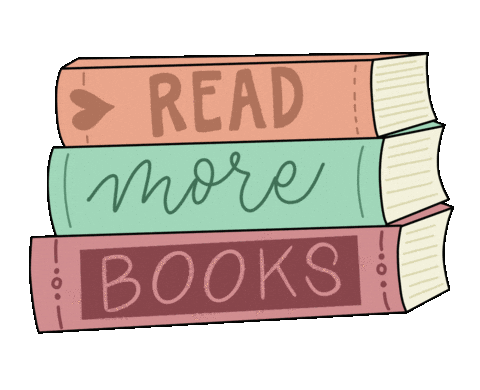 She's definitely my all-time favorite BookTuber. She almost has 200k subscribers and she deserves all of the recognition she receives plus more! I've been watching her for almost 2 years now and her recommendations and explanations of books always blow me away! I also love that she's fully committed to the reading and writing community by being in her Masters full-time while also recording her videos; so inspiring! Most of her videos are sit-down videos with her summarizing books and explaining her honest thoughts, but she does some reading vlogs, which are always relaxing to watch! She has introduced me to so many books from different genres and has influenced me to expand the diversity in my book choices! She's so real and funny on camera and no matter what she posts I eventually watch it because she deserves the views and the hype!

I started watching this adorable human about 6 months ago and her videos are always so aesthetically edited and jam-packed with information on trendy books! She almost has 55k subscribers, so she's a smaller Booktuber but she has been exponentially growing recently! For the most part, she does sit-down videos, but she also likes to throw in the occasional Reading for 24 Hours or Come Book Shopping with Me vlogs, so it's nice to see her showing us more of her life! She has definitely introduced me to so many books as well and you should definitely go check out her channel so she can get to 100k subscribers!

I started watching this hilarious and sassy woman probably a little bit before I started watching Destiny, and she is also one of my all-time favorite Booktubers! She almost has 70k subscribers, so if you haven't heard of her, I think you should definitely subscribe if you want amazing book recommendations and a good cheer-up since she's so real and funny! I wish she did more vlog-style videos, but for the most part, she does sit-down videos explaining her thoughts on books and summarizing them. I think she originally posted book content on TikTok, so definitely check her out there too, but her BookTube videos are so well done, and she is so great at explaining her thoughts while also making you laugh along with her!

I started watching this witty queen over a year ago, and her videos are top-notch! She has 96k subscribers and I really respect her as a creator because you can tell she puts the time and energy into planning her videos, right down to even scripting things sometimes so she feels she is giving her audience all the information on the books we need! Her taste doesn't always match up with me (eg., Historical Romance/Fiction), but the way she describes her thoughts and how honest she is with her reviews always makes me go back for more! Like I said before, she's such an entertaining and witty person to watch, so if that intrigues you and you want a good mix of sit-down videos and reading vlogs, definitely check out her channel!

And last but certainly not least, I started watching this cute young thing probably around the same time as I started watching Destiny too! Her normal channel has 2 million subscribers and her vlog channel where she posts her book content has 760k subscribers, so clearly, she is popular and has been around for a while. Out of all of these BookTubers, I will admit that she is my least favorite, but that's not to say her content is bad because it's still just as great! I think because she didn't start off as a BookTube channel and she still implements a lot of different niches on her channel, I respect her a lot but I don't watch as many of her videos as the others. Her book taste is still impeccable (just like the others), and when she does upload a book video I enjoy listening to her explain her likes and dislikes about them, but the way she explains them just isn't as amazing as the other 4 channels I've mentioned. With all this being said, still, go check out her channel because she's probably one of the most real and genuine BookTubers I watch!
Conclusion

I really really hope you guys go check out all 5 of these lovely women's BookTube channels and their social media accounts because they're all such talented bookworms who deserve the recognition! I am so appreciative of their videos because like I said before, they have all introduced me to so many books I probably wouldn't have heard of otherwise, and they've influenced me to diversify my book choices! Comment down below one of your favorite BookTubers because I know there are so many other amazing ones out there! Thank you so much for reading and have a wonderful rest of your week bookworms! ❤