BEST Reading Year Yet | My Mid-Year Reading Statistics & Reading Goals!

Hey, bookworms! We have made it to the halfway point of 2022 and that means it's time to do a check-in and share my current reading statistics versus what my end goals are for this year! I'm going to be discussing, how many books I've read, what genres, my shortest and longest books read, how many pages, as well as what gender and ethnicity of authors I've read! I also want to disclaim this by mentioning that it really doesn't matter how many books you read as long as you're having fun reading them; never add any pressure to your reading goals or else it won't be something you love anymore! Okay, let's get started!

How many books have I read?

So far this year I have read 22 books out of my 30 goals! I'm so proud of myself for this achievement, as I'm only 3 books away from reaching my total 2021 goal of 25 books, and it's not even July yet!

How many genres and how many books from each have I read?

Similar to my statistics blog post in March, I'm still very pleased with the diversity of genres I've read so far this year. Yes, I have my favorites being thrillers and romance, but I have also read others. I have read 7 romances, 5 thrillers, 1 classic, 3 fantasies, 4 general fictions, 1 non-fiction, and 1 horror! I'm really happy with the progress I've made this year trying to expand my horizons to new genres, and honestly, some of them such as fantasy has really impressed me!



How many pages have I read?

I have read a total of 7706 pages so far this year! I don't think there's much else to say here except that my total page count for 2021 was 8332, so I know I'm going to exceed that with flying colors this year and I couldn't be prouder of myself!



What has been the longest book and shortest book I've read this year so far?

As of right now, the longest book I've read is A Court of Mist and Fury at 626 pages and the shortest book I've read is The Great Gatsby at 144 pages! For mini-reviews of these two books, I rated ACOMAF 4/5 stars and The Great Gatsby 3/5 stars!

What genders and ethnicities of authors have I read?

As for the author's gender/ethnicities, this is definitely something I want to work on for the rest of the year! I have been becoming more conscious about who the authors are of books I purchase to ensure that I'm supporting a diverse group of authors! So far, I have read:



Final Reading Goals for 2022

For the most part, I'm still satisfied with what I originally made my reading goals this year but seeing that I've already reached my 30-book goal, I'm hoping to now aim for 40 books. I don't want to change my 2022 GoodReads Reading Challenge goal, but if I exceed the 30 books I will be ecstatic! So, note to self: reach your 30-book goal and if you exceed this and hit 31,32…40, etc. then I will treat myself to something fabulous!
Conclusion

So, there you have it! I'm already so impressed with the progress I've made since March, let alone since last year! I would say the biggest thing I'm proud of with my reading goals so far this year is that I've read almost as many books in 6 months as I did in 12 last year! The biggest thing I want to work on for the second half of 2022 is increasing how many authors from different ethnicities and nationalities I support and read; it's something I definitely don't pay enough attention to, and I'd like to! I will say that I have purchased and read a couple of books from authors in the LGBTQ+ community, which I am very proud of myself for!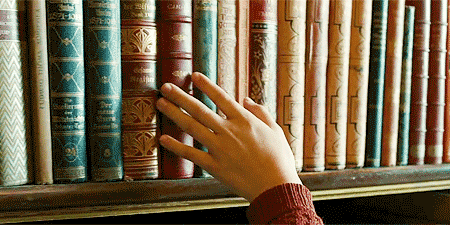 Comment down below what your biggest accomplishment has been for your reading goals this year! I know so many people who read upwards of 100 books per year, but as I disclaimed at the beginning, you can read 2 in a year and that's still something to be proud of, hence why I'm so giddy about reaching 22 books so far this year! Thank you so much for reading my mid-year reading statistics and goals for 2022 and have a wonderful rest of your week bookworms! ❤