My May 2022 Reading Wrap-Up and All My Thoughts!
Hey, bookworms! I can't believe we've made it through another month and are nearly halfway done 2022! Since it is the end of another month, that means another reading wrap-up! While I typically combine my following month's TBR list into this post, I decided to separate them this time around! Today's post will be all about the 4 books I read in May, and my honest thoughts on each book Let's get started!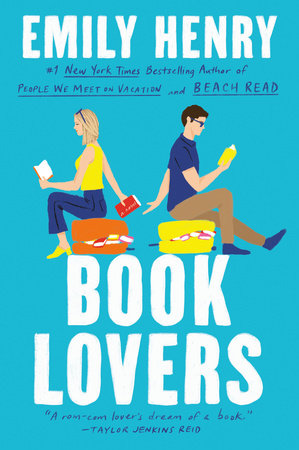 Book Lovers by Emily Henry | Rating: 4/5⭐️

Calling all book lovers, this has your name on it! This was definitely an enjoyable read! I enjoyed the small-town atmosphere and the fact that it revolves completely around books and had book puns throughout. The witty banter between Nora and Charlie (our main characters), and Nora and her sister Libby was top tier, so funny! And I thought the soft smut was super passionate and adorable!💙

While I wish I could've given this a 5 star, I did feel like the beginning was super slow; I think it was almost page 200 before I started getting super invested but I'm so happy I kept with it and read until the end because the ending did keep me on my toes and made me cry! I still haven't read any of her other books but this has convinced me to at least read Beach Read this summer! I definitely recommend this hilarious and cute romance filled with love and family!💙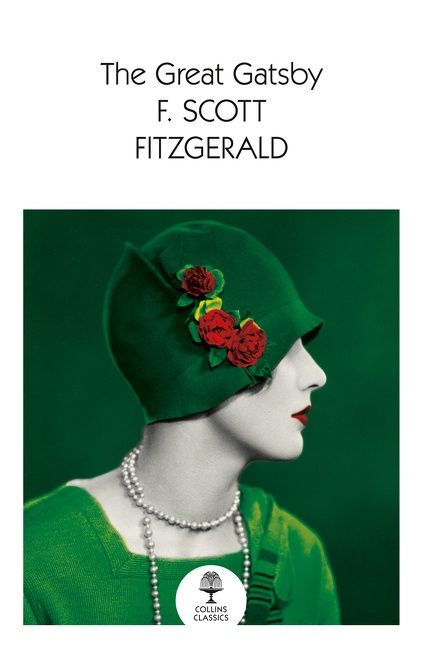 The Great Gatsby by F. Scott Fitzgerald | Rating: 2.75-3/5⭐️

Hmm, where to start with this review…I will say I enjoyed the writing style of this book for sure, but the actual story had me a little confused at times. I understood the gist of what happened, and the moral of the story was intriguing, but I can't give it more than a 3 max because I was caught off guard sometimes and felt like it was too short for how much there was to unfold! Nick Carroway was a pawn in Gatsby's game, and Gatsby lost the game hard in the end! Daisy's character was iconic and I can't wait to see how these 3 main characters are interpreted in the movie!

Would I recommend it? Absolutely! I think it's an amazing classic novel that everyone should read, but it just wasn't my cup of tea I suppose (maybe all classics aren't my cup of tea honestly). I wasn't expecting more necessarily, but it just didn't feel thorough enough! I can't wait to watch the movie though because I feel like that will change my opinion a little bit and perhaps increase my rating💚
The Perfect Marriage by Jeneva Rose | Rating 5/5⭐️


This book was exactly what I needed and more! I have always loved Jeneva Rose as a person since she's so sweet and hilarious, but I can now confirm I'm obsessed with her writing style too!😍 This book has multiple povs; Sarah Morgan and Adam Morgan, a husband and wife couple. Sarah is a successful lawyer and Adam is a failing writer. Adam is sick of Sarah never having any time for him and Sarah is sick of always providing for their life and him not stepping up more. The Perfect Marriage, right?🖤 LOL

When Adam's mistress, Kelly, is murdered in cold blood, Adam is the first suspect and Sarah is his lawyer. We follow the entire investigation from start to finish, and I felt like I was reading a Criminal Minds script or something; it was so suspenseful and explained everything perfectly without overdoing it! The humor was just right and the paragraphs describing the murder were the exact amount of disturbing I tend to look for in my thriller reads! I had many predictions for who truly murdered Kelly and it was pretty difficult to guess up until around the 80% mark of the book, but once I found out what truly happened…I was SHAKING!!! This book is incredible and I urge everyone who loves a good thriller to read it!!!😍
Set On You by Amy Lea | Rating 5/5⭐️


I have been waiting since mid-2021 for this book and you already know I was on that pre-order game! I received this the day before it was supposed to come out and it blew my expectations out of the water! I absolutely adored both of our main characters; Crystal was super relatable and I thoroughly enjoyed the plus-size recognition in this book, and Scott was nothing if not the perfect gentleman with a great sense of humour! Before reading the book, I found it a little odd that their grandparents were getting married, but this subplot added so much more depth to their relationship and made their love story more relatable!🧡

While they did experience a lot of hard time together, such as cyberbullying and cancer in the family, it was evident that they loved each other enough to get through anything – not to mention the smut was out of this world good! I can't wait to read Amy Lea's new book, Exes and O's, coming out in January 2023!🧡
Conclusion

There are the 4 books I read in May, however, there's still 5 more days in May after writing this post so who knows if I'll be able to finish one more. If I do, I'll include it in with June's wrap-up! In case your wondering about what book I enjoyed least to most this month, here you go:



Comment down below 1 book you really enjoyed reading in May so we can recommend books to each other! Thank you so much for reading and enjoy the rest of your week bookworms!❤