My April Book Wrap Up and May TBR List!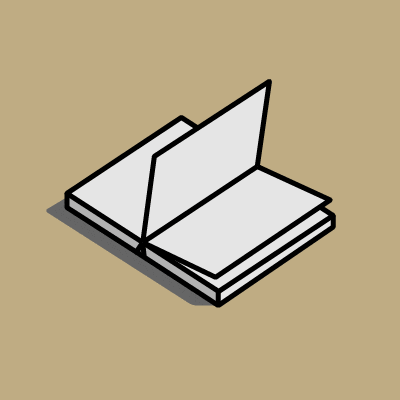 Hey, bookworms, it's the end of the month and you know what that means…a new reading wrap-up and book hopefuls! April was a really great reading month for me and I'm going to be sharing all the books I read, the statistics behind each book, and my ratings! I have consistently been able to read 4 books every month since the beginning of the year, and April was no exception! I'm also really looking forward to discussing the 4 books I plan on reading in May too! Let's get started!
April 2022 Wrap-Up


The Invisible Life of Addie Larue | Genre: Historical Fantasy | Page Count: 442 | Rating: 3.75⭐️


This was definitely a journey and a half to get through, but I'm so glad I did because it was such a pleasant reading experience! I could tell that this story wasn't a 4/5 for me because I only give 4's and 5's out to books that have an intriguing story, and beautiful writing! I felt like I was so much more invested in the beautiful writing than I was in the story itself! But don't get me wrong, the story was still generally good! I can't wait to read more of V.E. Schwab because I would have to stop in awe sometimes and reread super meaningful and raw paragraphs!

I definitely do recommend you read this if you're prepared for a somewhat long but extravagant journey of a young woman who gets to live forever but is never remembered by anyone (except one person…)! I had a love-hate relationship with the ending but the message of the book was so refreshing!✨
Love and Other Words | Page Count: 403 | Genre: Romance | Rating: 4⭐️


This was my first Christina Lauren book and it definitely didn't disappoint! The writing style was great and easy to follow, and I adored both of our main characters (mostly Elliott)! The only 2 things that held me back from giving this childhood friends-to-lovers romance a 5/5 were how long it took me to really get into the story, and how weirdly easy it was for Macy to leave Sean and for Elliot to leave his girlfriend whom we never meet!😂

I would say I wasn't invested in their love story until around page 100, but the other 300 pages were so freaking cute and I couldn't wait to see how they would end up together in the end! As for Macy's relationship with Sean, I know that it was explained in the book why it'd be easy for her to leave him, but it just felt so odd that someone as smart as Macy would get engaged to someone she didn't feel intense love for, even if their relationship did come "easy"! I suppose it was easier for me to imagine Elliot breaking up with his girlfriend, but only because he did seem more interested and in love with Macy than she did him as they were growing up!

The ending definitely caught me off guard and I wasn't expecting it whatsoever, so that was definitely wild to read and a little controversial, but it explained so much about why Macy never contacted Elliot for 11 years! The happily ever after was exactly what I hoped for though, and I wish I could keep reading their futures together! I can't wait to discuss this beautiful book with beautiful people at the end of the month for Lost In The Plot's book club meeting!🧡
One Italian Summer | Page Count: 242 | Genre: Fiction | Rating: 3⭐️



I want to disclaim by saying there are a few spoilers in this review, and I love Rebecca's writing style! But I didn't love or hate this book😅 So, I wasn't the biggest fan of Katy and Carol's toxic mother-daughter relationship. I felt like Katy relied on her mom far too much as an adult and her mom essentially helped her make big decisions in her life when they should have been her own. I also wasn't a fan of how quickly Katy wanted to end things with her husband, Eric. While I know people grieve differently, it just felt odd that after 8 years of being together she immediately wanted to discuss divorce once her mom passed.

Please don't get me started on Katy's actions in Positano, Italy. While magical realism did play a huge role in this story, it should be noted that the decisions Katy made were still conscious and, if known by the right people, would hurt them dearly. There was a man she met at the hotel named Adam who was so sweet and wanted nothing but to get to know Katy, but I felt like she flip-flopped with his feelings a lot! It's important to note that Adam was essentially from 30 years ago and she wasn't in her time, but regardless it still felt unfaithful to Eric, her husband!

I was, however, a big fan of the Italian setting and of Eric and Adams's characters, but ironically I didn't love Katy or Carol! I'd also say I really enjoyed the overall message of this book – That even though the people closest to us may leave and it's scary, we are ultimately in charge of our lives and what we make of them, and we only have one life to live! I think those are most of my thoughts on this book! While you can see I did enjoy parts of it, unfortunately, some things Katy did (whether it be in reality or back in time) really irked me to the point where I couldn't give this more than a 3/5⭐️
The Push | Genre: Thriller | Page Count: 303 | Rating: 3⭐️
This was unlike any other thriller, correction, any other book I've ever read before, in terms of plot and writing style! Ashley Audrain is such a talented writer in the sense that she knows how to reel readers in even with such few words because she's blunt and to the point! I definitely didn't love any of the characters in this book, but out of everyone I had the most respect for Blythe, the mother, because she went through so much in her past with her mom, Cecelia, and she knew that Cecelia has been through even worse with her mom, Etta. I also respect Blythe because she had so many suspicions about Violet's (her daughter) behaviors, but she was never believed by her husband Fox, and that was infuriating to me.
I think what made this book the most disturbing was the idea that these situations happen in everyday life. It is a very real possibility that your child can grow up to favor one parent over another and have violent tendencies. The ending was definitely not as satisfying to me as I'd hoped and so overall I would rate this book a 3/5.
My April Reading Statistics

This is always such a fun thing for me to look at and reflect on! I'm going to be sharing the diversity, genres, my ratings, and how many pages I read I read in April! Interestingly enough, all of the authors I read from in April were white women. I read 1 fantasy, 1 romance, 1 fiction, and 1 thriller, which I'm very happy with. I had 1 4/5, 1 3/5, 1 3.5/5, and 1 3.75/5 star ratings. 2 out of 4 of these books were definitely on the shorter side (300 pages or less), so I was able to read 1455 pages.
May Reading TBR List

Two of these are new releases, Book Lovers and Set On You, and I cannot wait to finally dive into them because they are on my list of most anticipated romances for 2022. The Great Gatsby is Lost In The Plot's Book Club pick for May, and I cannot wait to read this classic with like-minded people! The Perfect Marriage is definitely a random pick, but I adore Jeneva Rose as a person and still haven't read any of her books, so now is the time!


Conclusion

Thank you for coming along this journey with me on yet another monthly reading wrap-up and TBR list! I cannot wait to read some of these new releases in May, as well as a classic and first Jeneva Rose book! Summer is just around the corner and I have a feeling my book picks are going to be good ones! Comment down below what you're hoping to read in May and I hope everyone has a lovely rest of their week!❤